Regular price

$249.00

Sale price

$199.00

Unit price

per
Liquid error (snippets/product-media-modal line 38): Could not find asset snippets/product-media.liquidLiquid error (snippets/product-media-modal line 51): Could not find asset snippets/product-media.liquidLiquid error (snippets/product-media-modal line 51): Could not find asset snippets/product-media.liquidLiquid error (snippets/product-media-modal line 51): Could not find asset snippets/product-media.liquidLiquid error (snippets/product-media-modal line 51): Could not find asset snippets/product-media.liquidLiquid error (snippets/product-media-modal line 51): Could not find asset snippets/product-media.liquidLiquid error (snippets/product-media-modal line 51): Could not find asset snippets/product-media.liquidLiquid error (snippets/product-media-modal line 51): Could not find asset snippets/product-media.liquidLiquid error (snippets/product-media-modal line 51): Could not find asset snippets/product-media.liquidLiquid error (snippets/product-media-modal line 51): Could not find asset snippets/product-media.liquidLiquid error (snippets/product-media-modal line 51): Could not find asset snippets/product-media.liquidLiquid error (snippets/product-media-modal line 51): Could not find asset snippets/product-media.liquidLiquid error (snippets/product-media-modal line 51): Could not find asset snippets/product-media.liquidLiquid error (snippets/product-media-modal line 51): Could not find asset snippets/product-media.liquidLiquid error (snippets/product-media-modal line 51): Could not find asset snippets/product-media.liquidLiquid error (snippets/product-media-modal line 51): Could not find asset snippets/product-media.liquidLiquid error (snippets/product-media-modal line 51): Could not find asset snippets/product-media.liquidLiquid error (snippets/product-media-modal line 51): Could not find asset snippets/product-media.liquidLiquid error (snippets/product-media-modal line 51): Could not find asset snippets/product-media.liquidLiquid error (snippets/product-media-modal line 51): Could not find asset snippets/product-media.liquidLiquid error (snippets/product-media-modal line 51): Could not find asset snippets/product-media.liquidLiquid error (snippets/product-media-modal line 51): Could not find asset snippets/product-media.liquidLiquid error (snippets/product-media-modal line 51): Could not find asset snippets/product-media.liquidLiquid error (snippets/product-media-modal line 51): Could not find asset snippets/product-media.liquidLiquid error (snippets/product-media-modal line 51): Could not find asset snippets/product-media.liquidLiquid error (snippets/product-media-modal line 51): Could not find asset snippets/product-media.liquidLiquid error (snippets/product-media-modal line 51): Could not find asset snippets/product-media.liquidLiquid error (snippets/product-media-modal line 51): Could not find asset snippets/product-media.liquidLiquid error (snippets/product-media-modal line 51): Could not find asset snippets/product-media.liquidLiquid error (snippets/product-media-modal line 51): Could not find asset snippets/product-media.liquidLiquid error (snippets/product-media-modal line 51): Could not find asset snippets/product-media.liquidLiquid error (snippets/product-media-modal line 51): Could not find asset snippets/product-media.liquidLiquid error (snippets/product-media-modal line 51): Could not find asset snippets/product-media.liquidLiquid error (snippets/product-media-modal line 51): Could not find asset snippets/product-media.liquidLiquid error (snippets/product-media-modal line 51): Could not find asset snippets/product-media.liquidLiquid error (snippets/product-media-modal line 51): Could not find asset snippets/product-media.liquidLiquid error (snippets/product-media-modal line 51): Could not find asset snippets/product-media.liquidLiquid error (snippets/product-media-modal line 51): Could not find asset snippets/product-media.liquidLiquid error (snippets/product-media-modal line 51): Could not find asset snippets/product-media.liquidLiquid error (snippets/product-media-modal line 51): Could not find asset snippets/product-media.liquidLiquid error (snippets/product-media-modal line 51): Could not find asset snippets/product-media.liquidLiquid error (snippets/product-media-modal line 51): Could not find asset snippets/product-media.liquidLiquid error (snippets/product-media-modal line 51): Could not find asset snippets/product-media.liquidLiquid error (snippets/product-media-modal line 51): Could not find asset snippets/product-media.liquidLiquid error (snippets/product-media-modal line 51): Could not find asset snippets/product-media.liquidLiquid error (snippets/product-media-modal line 51): Could not find asset snippets/product-media.liquidLiquid error (snippets/product-media-modal line 51): Could not find asset snippets/product-media.liquidLiquid error (snippets/product-media-modal line 51): Could not find asset snippets/product-media.liquidLiquid error (snippets/product-media-modal line 51): Could not find asset snippets/product-media.liquidLiquid error (snippets/product-media-modal line 51): Could not find asset snippets/product-media.liquidLiquid error (snippets/product-media-modal line 51): Could not find asset snippets/product-media.liquidLiquid error (snippets/product-media-modal line 51): Could not find asset snippets/product-media.liquidLiquid error (snippets/product-media-modal line 51): Could not find asset snippets/product-media.liquidLiquid error (snippets/product-media-modal line 51): Could not find asset snippets/product-media.liquidLiquid error (snippets/product-media-modal line 51): Could not find asset snippets/product-media.liquidLiquid error (snippets/product-media-modal line 51): Could not find asset snippets/product-media.liquidLiquid error (snippets/product-media-modal line 51): Could not find asset snippets/product-media.liquidLiquid error (snippets/product-media-modal line 51): Could not find asset snippets/product-media.liquidLiquid error (snippets/product-media-modal line 51): Could not find asset snippets/product-media.liquidLiquid error (snippets/product-media-modal line 51): Could not find asset snippets/product-media.liquidLiquid error (snippets/product-media-modal line 51): Could not find asset snippets/product-media.liquidLiquid error (snippets/product-media-modal line 51): Could not find asset snippets/product-media.liquidLiquid error (snippets/product-media-modal line 51): Could not find asset snippets/product-media.liquidLiquid error (snippets/product-media-modal line 51): Could not find asset snippets/product-media.liquidLiquid error (snippets/product-media-modal line 51): Could not find asset snippets/product-media.liquidLiquid error (snippets/product-media-modal line 51): Could not find asset snippets/product-media.liquidLiquid error (snippets/product-media-modal line 51): Could not find asset snippets/product-media.liquidLiquid error (snippets/product-media-modal line 51): Could not find asset snippets/product-media.liquidLiquid error (snippets/product-media-modal line 51): Could not find asset snippets/product-media.liquidLiquid error (snippets/product-media-modal line 51): Could not find asset snippets/product-media.liquidLiquid error (snippets/product-media-modal line 51): Could not find asset snippets/product-media.liquidLiquid error (snippets/product-media-modal line 51): Could not find asset snippets/product-media.liquidLiquid error (snippets/product-media-modal line 51): Could not find asset snippets/product-media.liquidLiquid error (snippets/product-media-modal line 51): Could not find asset snippets/product-media.liquidLiquid error (snippets/product-media-modal line 51): Could not find asset snippets/product-media.liquidLiquid error (snippets/product-media-modal line 51): Could not find asset snippets/product-media.liquidLiquid error (snippets/product-media-modal line 51): Could not find asset snippets/product-media.liquidLiquid error (snippets/product-media-modal line 51): Could not find asset snippets/product-media.liquidLiquid error (snippets/product-media-modal line 51): Could not find asset snippets/product-media.liquidLiquid error (snippets/product-media-modal line 51): Could not find asset snippets/product-media.liquidLiquid error (snippets/product-media-modal line 51): Could not find asset snippets/product-media.liquidLiquid error (snippets/product-media-modal line 51): Could not find asset snippets/product-media.liquidLiquid error (snippets/product-media-modal line 51): Could not find asset snippets/product-media.liquidLiquid error (snippets/product-media-modal line 51): Could not find asset snippets/product-media.liquidLiquid error (snippets/product-media-modal line 51): Could not find asset snippets/product-media.liquidLiquid error (snippets/product-media-modal line 51): Could not find asset snippets/product-media.liquidLiquid error (snippets/product-media-modal line 51): Could not find asset snippets/product-media.liquidLiquid error (snippets/product-media-modal line 51): Could not find asset snippets/product-media.liquid
"Literally softer than kittens."
"Best product I've ever had the luck and honor to purchase!"
"Most importantly it is made from over 90% recycled materials and no animal products."
"I sleep better because of my unhide blanket."
The softest blanket

on the internet.

Insanely soft.
Like being wrapped in a buttery cloud.
100% cruelty-free And fur baby approved.
Available in 12 curated hues guaranteed to elevate your home decor, with matching pillows available.
"The clue's in the name here. Hardy confirms the Unhide Marshmallow blanket is just as squishy as you'd think."

"What I generally need in my life to feel like a decent human is a fuzzy blanket. I saw the UnHide ads on Instagram, and I got three of them."

— Hayley Williams of Paramore

"A good blanket is a… girl's best friend, something she can burrow into over a book or favorite show. This one feels like chinchilla and is made from 90% recycled materials."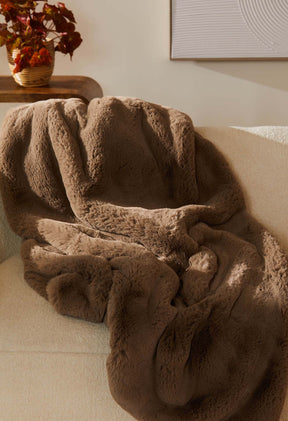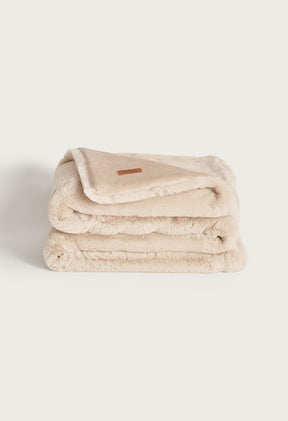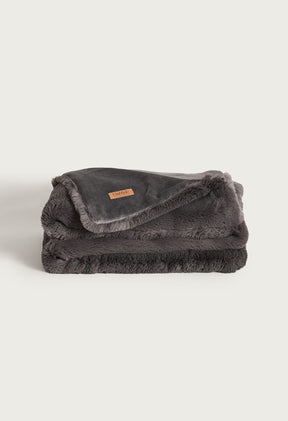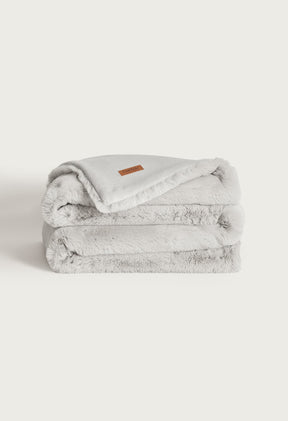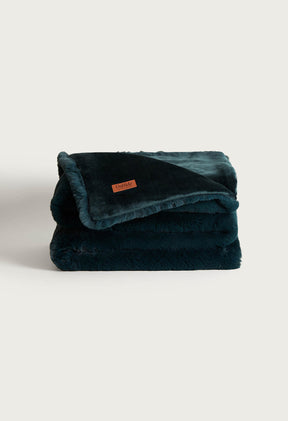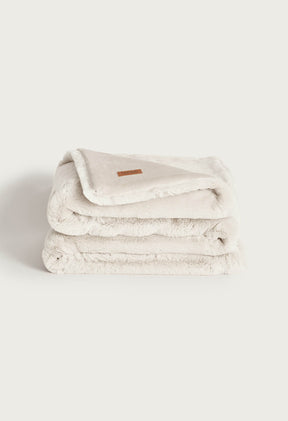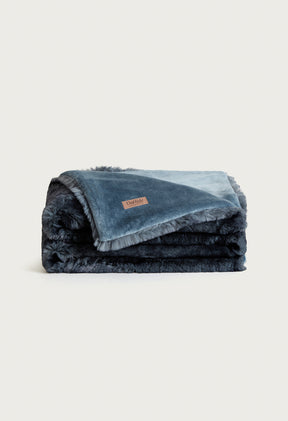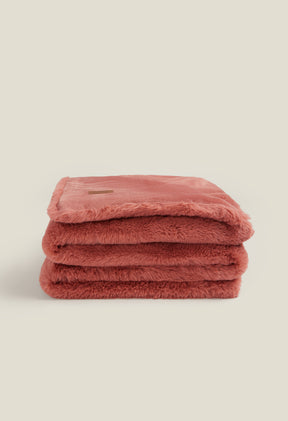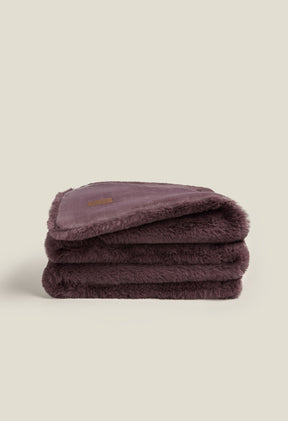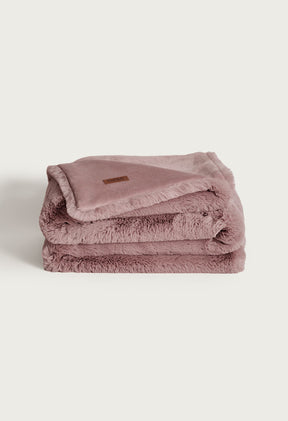 Marshmallow
Regular price

$249.00

Sale price

$199.00

Unit price

per
Liquid error (snippets/product-media-modal line 38): Could not find asset snippets/product-media.liquidLiquid error (snippets/product-media-modal line 51): Could not find asset snippets/product-media.liquidLiquid error (snippets/product-media-modal line 51): Could not find asset snippets/product-media.liquidLiquid error (snippets/product-media-modal line 51): Could not find asset snippets/product-media.liquidLiquid error (snippets/product-media-modal line 51): Could not find asset snippets/product-media.liquidLiquid error (snippets/product-media-modal line 51): Could not find asset snippets/product-media.liquidLiquid error (snippets/product-media-modal line 51): Could not find asset snippets/product-media.liquidLiquid error (snippets/product-media-modal line 51): Could not find asset snippets/product-media.liquidLiquid error (snippets/product-media-modal line 51): Could not find asset snippets/product-media.liquidLiquid error (snippets/product-media-modal line 51): Could not find asset snippets/product-media.liquidLiquid error (snippets/product-media-modal line 51): Could not find asset snippets/product-media.liquidLiquid error (snippets/product-media-modal line 51): Could not find asset snippets/product-media.liquidLiquid error (snippets/product-media-modal line 51): Could not find asset snippets/product-media.liquidLiquid error (snippets/product-media-modal line 51): Could not find asset snippets/product-media.liquidLiquid error (snippets/product-media-modal line 51): Could not find asset snippets/product-media.liquidLiquid error (snippets/product-media-modal line 51): Could not find asset snippets/product-media.liquidLiquid error (snippets/product-media-modal line 51): Could not find asset snippets/product-media.liquidLiquid error (snippets/product-media-modal line 51): Could not find asset snippets/product-media.liquidLiquid error (snippets/product-media-modal line 51): Could not find asset snippets/product-media.liquidLiquid error (snippets/product-media-modal line 51): Could not find asset snippets/product-media.liquidLiquid error (snippets/product-media-modal line 51): Could not find asset snippets/product-media.liquidLiquid error (snippets/product-media-modal line 51): Could not find asset snippets/product-media.liquidLiquid error (snippets/product-media-modal line 51): Could not find asset snippets/product-media.liquidLiquid error (snippets/product-media-modal line 51): Could not find asset snippets/product-media.liquidLiquid error (snippets/product-media-modal line 51): Could not find asset snippets/product-media.liquidLiquid error (snippets/product-media-modal line 51): Could not find asset snippets/product-media.liquidLiquid error (snippets/product-media-modal line 51): Could not find asset snippets/product-media.liquidLiquid error (snippets/product-media-modal line 51): Could not find asset snippets/product-media.liquidLiquid error (snippets/product-media-modal line 51): Could not find asset snippets/product-media.liquidLiquid error (snippets/product-media-modal line 51): Could not find asset snippets/product-media.liquidLiquid error (snippets/product-media-modal line 51): Could not find asset snippets/product-media.liquidLiquid error (snippets/product-media-modal line 51): Could not find asset snippets/product-media.liquidLiquid error (snippets/product-media-modal line 51): Could not find asset snippets/product-media.liquidLiquid error (snippets/product-media-modal line 51): Could not find asset snippets/product-media.liquidLiquid error (snippets/product-media-modal line 51): Could not find asset snippets/product-media.liquidLiquid error (snippets/product-media-modal line 51): Could not find asset snippets/product-media.liquidLiquid error (snippets/product-media-modal line 51): Could not find asset snippets/product-media.liquidLiquid error (snippets/product-media-modal line 51): Could not find asset snippets/product-media.liquidLiquid error (snippets/product-media-modal line 51): Could not find asset snippets/product-media.liquidLiquid error (snippets/product-media-modal line 51): Could not find asset snippets/product-media.liquidLiquid error (snippets/product-media-modal line 51): Could not find asset snippets/product-media.liquidLiquid error (snippets/product-media-modal line 51): Could not find asset snippets/product-media.liquidLiquid error (snippets/product-media-modal line 51): Could not find asset snippets/product-media.liquidLiquid error (snippets/product-media-modal line 51): Could not find asset snippets/product-media.liquidLiquid error (snippets/product-media-modal line 51): Could not find asset snippets/product-media.liquidLiquid error (snippets/product-media-modal line 51): Could not find asset snippets/product-media.liquidLiquid error (snippets/product-media-modal line 51): Could not find asset snippets/product-media.liquidLiquid error (snippets/product-media-modal line 51): Could not find asset snippets/product-media.liquidLiquid error (snippets/product-media-modal line 51): Could not find asset snippets/product-media.liquidLiquid error (snippets/product-media-modal line 51): Could not find asset snippets/product-media.liquidLiquid error (snippets/product-media-modal line 51): Could not find asset snippets/product-media.liquidLiquid error (snippets/product-media-modal line 51): Could not find asset snippets/product-media.liquidLiquid error (snippets/product-media-modal line 51): Could not find asset snippets/product-media.liquidLiquid error (snippets/product-media-modal line 51): Could not find asset snippets/product-media.liquidLiquid error (snippets/product-media-modal line 51): Could not find asset snippets/product-media.liquidLiquid error (snippets/product-media-modal line 51): Could not find asset snippets/product-media.liquidLiquid error (snippets/product-media-modal line 51): Could not find asset snippets/product-media.liquidLiquid error (snippets/product-media-modal line 51): Could not find asset snippets/product-media.liquidLiquid error (snippets/product-media-modal line 51): Could not find asset snippets/product-media.liquidLiquid error (snippets/product-media-modal line 51): Could not find asset snippets/product-media.liquidLiquid error (snippets/product-media-modal line 51): Could not find asset snippets/product-media.liquidLiquid error (snippets/product-media-modal line 51): Could not find asset snippets/product-media.liquidLiquid error (snippets/product-media-modal line 51): Could not find asset snippets/product-media.liquidLiquid error (snippets/product-media-modal line 51): Could not find asset snippets/product-media.liquidLiquid error (snippets/product-media-modal line 51): Could not find asset snippets/product-media.liquidLiquid error (snippets/product-media-modal line 51): Could not find asset snippets/product-media.liquidLiquid error (snippets/product-media-modal line 51): Could not find asset snippets/product-media.liquidLiquid error (snippets/product-media-modal line 51): Could not find asset snippets/product-media.liquidLiquid error (snippets/product-media-modal line 51): Could not find asset snippets/product-media.liquidLiquid error (snippets/product-media-modal line 51): Could not find asset snippets/product-media.liquidLiquid error (snippets/product-media-modal line 51): Could not find asset snippets/product-media.liquidLiquid error (snippets/product-media-modal line 51): Could not find asset snippets/product-media.liquidLiquid error (snippets/product-media-modal line 51): Could not find asset snippets/product-media.liquidLiquid error (snippets/product-media-modal line 51): Could not find asset snippets/product-media.liquidLiquid error (snippets/product-media-modal line 51): Could not find asset snippets/product-media.liquidLiquid error (snippets/product-media-modal line 51): Could not find asset snippets/product-media.liquidLiquid error (snippets/product-media-modal line 51): Could not find asset snippets/product-media.liquidLiquid error (snippets/product-media-modal line 51): Could not find asset snippets/product-media.liquidLiquid error (snippets/product-media-modal line 51): Could not find asset snippets/product-media.liquidLiquid error (snippets/product-media-modal line 51): Could not find asset snippets/product-media.liquidLiquid error (snippets/product-media-modal line 51): Could not find asset snippets/product-media.liquidLiquid error (snippets/product-media-modal line 51): Could not find asset snippets/product-media.liquidLiquid error (snippets/product-media-modal line 51): Could not find asset snippets/product-media.liquidLiquid error (snippets/product-media-modal line 51): Could not find asset snippets/product-media.liquidLiquid error (snippets/product-media-modal line 51): Could not find asset snippets/product-media.liquidLiquid error (snippets/product-media-modal line 51): Could not find asset snippets/product-media.liquidLiquid error (snippets/product-media-modal line 51): Could not find asset snippets/product-media.liquidLiquid error (snippets/product-media-modal line 51): Could not find asset snippets/product-media.liquid